8 Educational Field Trips You Can Take This Summer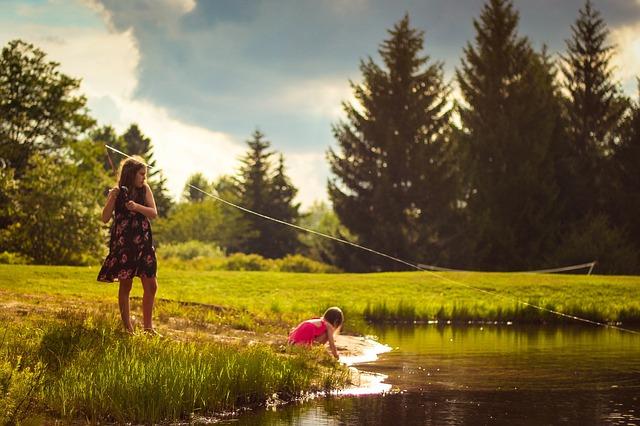 Summer vacations are what dreams are made of for little kids. No matter what your family enjoys, you can find a vacation or short trip that will entertain and educate your children. Trips don't have to just be for fun; they can also be educational. 
Here are a few ideas. Some of these might take a few days, while others are perfect day-trips to enjoy with your entire family. 
8 Educational Field Trips to Take This Summer 
1. Tour A Fire Station
Every kid loves seeing a fire truck. Most local fire stations provide guided tours of the city fire or police station to kids to give them a look behind the scenes. Call your department to see if these tours are available. It'll be a hit for all of your kids. 
2. Visit a Local Farm
Farms love to give tours to kids of all ages. You can get a birdseye view of daily operations, whether it's milking dairy cows or raising sheep. Farms are a fun learning experience for kids and adults. Some farms might have special events as well that you can attend. 
3. Go to a Play 
3Head to a local theater. No, not the local movie theater, but a theater with a real stage production. Local colleges and community theater companies host plays all year round. Shows are often presented as matinee performances, so it's great for any age. Check to see if your local theater groups offer summer day camps for kids. 
4. Take a Ride with a Local Pilot 
Visit your local airport to talk to small, privately-owned pilots. Talk to the FBO, who is the fixed base operator, to see if any planes or helicopters would be open to a group of kids. Most give you very positive responses, and they love to show off their planes to kids. For the older kids, you might even get to take a ride in the plane! 
5. Local Historical Site
Do you know the history of your local area? Some cities offer historical sites that you can visit for a price or free to learn about your local history. Check with your local library to find out about your local history and sites that might be of interest to you and your family.
Some examples are civil war sites, old forts, sites of local disasters, or original builds from a hundred years ago. Every town has a different history, so start investigating to find ones that are interesting for your family. 
6. Check Out Local State Parks
You might have a state park right around the corner or within a close driving distance. The area might have waterfalls, hiking trails, large rock formations, lakes, and more. Some state parks also offer programs, such as organized trails and hikes with rangers. Take advantage of those programs! Children and adults can learn about local animals and plants. 
7. Go to a Local Zoo or Aquarium
Aquariums and zoos are fun for adults and kids. Aquariums offer an insight into marine life as well as aquatic life. Some offer private tours that show you how the aquarium works behind the scenes. 
Taking your child to the zoo is always fun as well. Zoos often offer educational programs, so check to see what type of options exist. 
8. TV Station
Do you have a child interested in producing a newscast or being on TV? Taking kids to a TV station gives them a firsthand look at the news set and they can meet TV personalities that they might recognize like the meteorologists that you see every day on TV! Call the program director to see if a tour is possible. 
Collection 2019
Sale 70% Off
Title for image