Halloween Learning Activities for Kids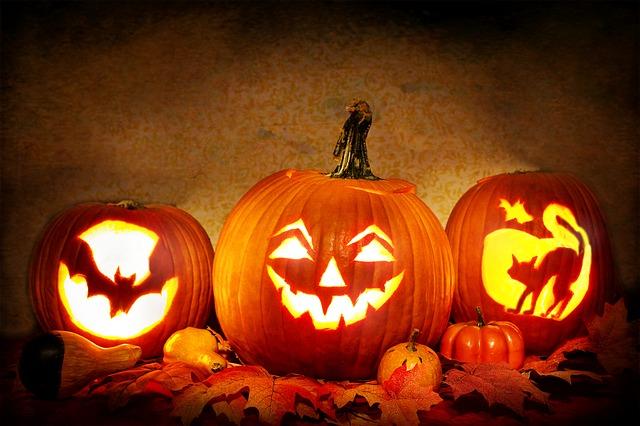 Halloween may seem like a just a fun holiday, and it is exciting, but you can also use it as an opportunity for some learning activities. Learning activities can be exciting, showing your children how learning can be fun. I love to connect the seasons with our learning. 
Here are some Halloween learning activities for kids that your whole family will enjoy. 
Pumpkin Volcanoes
Who doesn't love volcano science experiments? The mixture of vinegar and baking soda creates a reaction that children thoroughly enjoy. Once you carve out the center of two (or more) small pumpkins, place the baking soda inside of the hollow pumpkin. Color the vinegar whatever colors your children like, such as green or black. Then, pour the colored vinegar into the pumpkins, watching the fun reaction. 
Pumpkin Lacing 
Is your child learning how to count? The pumpkin lacing activity is easy and a fun way to see how your child is remembering the numbers. All you have to do is cut out a pumpkin from orange construction paper.
Write numbers from 0 to 20 around the exterior of the pumpkin. Then, punch holes after each number. Take a piece of string, tying a large knot at the end, then thread it through the number 0. Have your child lace the numbers in the correct order. 
Flying Ghost Rockets 
Who doesn't love rockets and ghost? Added together and you have a winner! For this activity, created by Growing a Jeweled Rose, you need film canisters, cornstarch, Alka Seltzer, and water. The combination will send the canister flying into the air, and your kids will think its hilarious. 
Frankenstein's Frozen Brain Activity
This activity helps your kids become introduced to science and STEM at an early age. All you need is a gelatin mold and gelatin to create the brain. Then, you need some food coloring to make it the color of a brain. 
Set up the space with googles, a pipette, warm water, and a meat baster. You get to explore melting ice and how it changes. It's a simple activity with a Halloween theme. 
Boiling Blood Slime
Everyone loves slime! Well, parents may not be in love with slime, but chances are your kids love to make slime. Unlike making regular slime, you want to stir in some Xanthan Gum to prevent clumping. You don't want to thicken it too much because you want it to be able to boil still. 
To make the slime to "boil," put pieces of Alka Seltzer in the tube to create the bubbles. Your kids will think its awesome! 
Collection 2019
Sale 70% Off
Title for image