How to Keep Your Child Learning Over Winter Break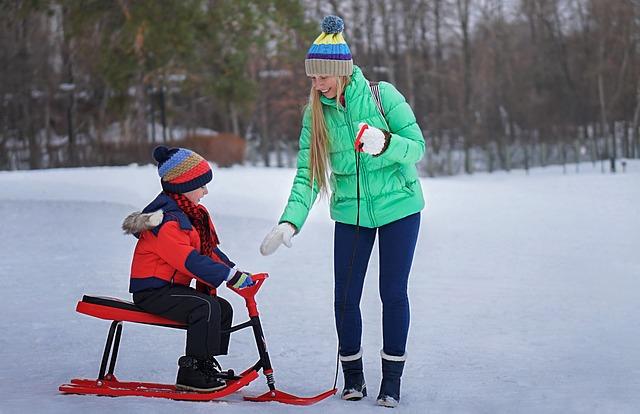 Winter break is the perfect time for kids to recharge after several months straight of school. It's a great time for families to spend some much needed time together and relax. Winter break doesn't mean that learning has to stop! Just because you're resting doesn't mean learning can't happen as well. 
Now is a great time to work those brain muscles in different ways! Here are a few tips to encourage learning throughout winter vacation.
1. Give Learning Gifts
Giving gifts that use your child's brain is a great idea! Look for a science experiment kit, robot kits, crafts, education-based games, and memory games! Seek out gifts that encourage learning and imaginative play! 
2. Plan Field Trips 
When your children are in school all week, it's hard to take field trips! Even homeschoolers struggle to get enough field trip time into the schedule! Try going to the discovery center or a museum. A creative idea is to visit a planetarium or an observatory to look at the night sky. Check out all of the options close by or in a comfortable driving distance. 
3. Holiday Baking!
Believe it or not, baking is also a learning activity. It's a way for you to encourage math skills. Measuring, halving, and double recipes are math! You can have your kids distribute the cooks to a set of neighbors and learn about fractions. 
4. Watch Documentaries Together 
Watching documentaries together is an easy way to learn as a family. You can watch documentaries or learning shows about anything possible! Another idea is to read before bed as a family. Learning together as a family is a huge encouragement for kids to keep learning as well. 
5. Plan Educational Activities for Traveling
If you have to travel this holiday season, use that time to your advantage. Your kids are stuck in the car for an extended time, and they tend to get cranky. Try a new podcast that covers any subjects your kids may like. Try education-based games and apps on the iPad as well! 
6. Stock Up on Library Books
Head to the library and gather a ton of books. Winter break is a great time to snuggle under blankets and read to your kids. Have your kids pick out books that interest them and set aside daily reading time. Make it special with hot chocolate and marshmallows. You can read chapter books or picture books - the sky is the limit! 
7. Try Some Science Experiments
Chances are you see those crazy science experiments on Pinterest or Facebook and think that you never have time to do those things. Now is the time! Winter break gives you the chance to do them. Make a volcano or rock ship. Grow sugar crystals and whatever else interests your child. 
Remember that winter break is supposed to give your child a time to recharge and relax. Don't overdo it and plan too much learning. Your kids do want time to relax, have fun, and play with their new toys. Find fun and easy ways to encourage your child to learn in natural ways. You don't have to sit them down with workbooks to learn! 
Collection 2019
Sale 70% Off
Title for image