Thanksgiving Crafts Your Kids Will Love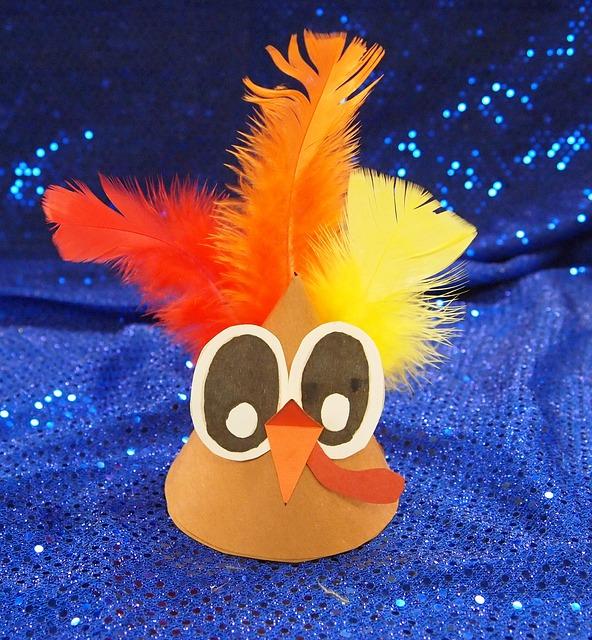 Thanksgiving is upon us, and kids love to make holiday related craft projects. Take the next few days to create projects with your kids. Use this time to discuss the holiday and the importance for our nation! 
If you are ready to start crafting, here are a few ideas!
Each year, my kids and I make our thankful pumpkins. They're really easy to make, and you can make them with your young ones as well. Just have them tell you what they are thankful for this year. Some of the answers you get will surprise you and make you smile! Kids are just adorable.
The project just requires orange and green construction paper along with a stapler. Simple and easy, that's the way we love our crafty projects! 
Another awesome craft uses cheerios - a kid favorite! It's a craft even your little ones will enjoy. The craft involves you cutting out a corn on the cob shape along with green husks. Then, you glue the cheerios to the cob like little kernels of corn. 
Instead of thankful pumpkins, you can make thankful turkeys! First, you have to cut out the turkey's body and different colored feathers. The kids get to write what they are thankful for on the feathers. You can also glue some colorful, craft feathers to glue 
Are you ready for a super adorable craft that would also be a great present for the grandparents? This handprint and footprint turkey requires fingerpaint - the bane of a parent's existence - but we must do what's necessary for adorable crafts. It would be a super cute craft to do each year to watch how their feet grow! 
I love this craft! Take a paper plate and cut it into pieces like a pie. This one craft would be great for multiple kids. Cut strips of brown and orange construction paper, gluing them onto the paper plate to make a fake pumpkin pie. Then, glue a few cotton balls on top for the whipped cream. It's a simple, yet really cute, craft idea. 
Collection 2019
Sale 70% Off
Title for image