Toilet Paper Preschool Crafts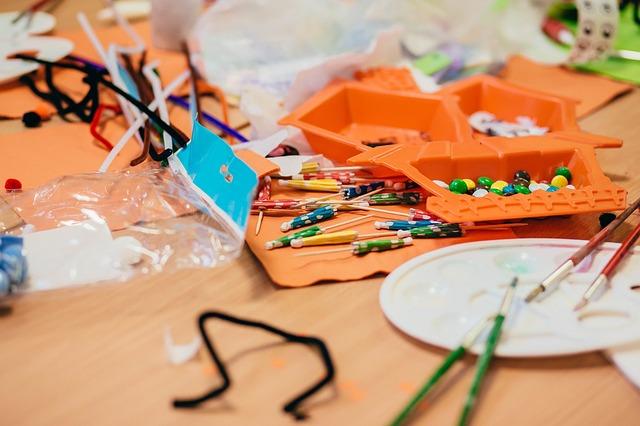 Preschoolers love craft time, but crafts can become extremely expensive. Toilet paper rolls are free - you toss them out each week! Instead of throwing them away, save them for future crafts. There are so many cool ways to use them up; your preschooler will love these fun crafts! 
This cute tutorial shows you how to turn an empty toilet paper roll into a yarn-wrapped bee. It's a great idea if you are studying bees or honey this week. Wrapping the yarn around the toilet paper tubes helps to provide fine motor practice. Make a few of these and string them up on the ceiling as if they're floating!
Halloween isn't far off, and this craft is perfect for October! They're super easy to make. All you need is some gauze, black paint, glue and googly eyes! Let your child paint the tubes. Once dried (which doesn't take long), you wrap the gauze around the tubes and glue in place. Add the eyes and they're finished!  
After Halloween, Thanksgiving isn't far behind. This craft is great for preschoolers, but your elementary-aged kids will also enjoy it. You will need a toilet paper roll, tissue paper in a variety of colors, a paper plate, googly eyes, glue, and scissors. You will need to assist by cutting the paper plate and cutting squares of tissue paper. Your child will love covering the plate in tissue paper! 
Christmas crafts are the BEST! There are so many fun activities your kids will love. Making a Christmas tree is so easy, and you can turn it into an ornament as well. The rolls are cut to create a tree and glued together. Your child will paint the tubes green. Then, using a q-tip, he can paint on ornaments. It's an adorable craft that grandparents would love to receive!
Snowmen can be for Christmas time or be a simple winter craft. The tubes are painted white. You add pipe cleaners, googly eyes, and ribbon to decorate. Your kids can be creative and decorate their snowmen as they want. Several of these together to create a snowmen family would look adorable as a centerpiece on the kitchen table! 
These would be adorable to make in the springtime! All you need is paint, white cardstock, and popsicle tubes. Cut the tubes into petals by folding the toilet paper tubes, and then paint the tubes the colors you want! Let your child be creative. The popsicle sticks become the stems - painted green - and then assemble. So easy and the perfect craft after a long winter! 
After flowers, you need some butterflies! Aside from the toilet paper rolls, you need pipe cleaners, googly eyes, paper, glue or tape. Wrap the tube in construction paper and cut out wings in another color. Glue the wings to the wrapped toilet paper tube, and use pipe cleaners to create antennas. 
Collection 2019
Sale 70% Off
Title for image