Don't Forget to Visit the Library This Summer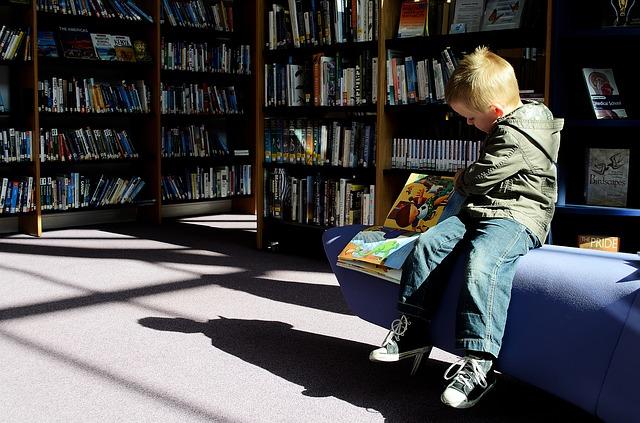 The library is a fantastic source for learning and entertainment this summer. It is never too early to foster the love of reading in your children. Reading is the gateway for all learning. Your library is one of the best resources for your children, and it is free! As the temperatures climb this summer, head to the library and take advantage of their services.
8 Reasons to Visit The Library This Summer
Try Their Summer Reading Program
Most libraries take time to organize a summer reading program for children. Kids can earn points for reading and potentially earn prizes. Incentives encourage kids to spend time reading this summer.

Weekly Story Hours
Almost all libraries offer weekly story hours for multiple ages. Take your child to one or several story hours this summer. It is a great way to get your pre-readers interested in books, but older kids benefit from listening to stories as well. Many story hours also include a craft that involves an aspect of the story.

Save Money on Books
I love to purchase books for my kids, but I could easily spend more money than we have available. Libraries are a way to save money this summer. Instead of purchasing new books, rent a new book or several books each week for your kids to enjoy.
Many libraries have book sales throughout the summer. Libraries take their excess inventory and sell at the sale. You can pick up amazing books for a fraction of the cost you would pay in the store. Plus, by purchasing at the book sale, you are supporting your local library and helping them fund programs for our children.

Movie Nights
Throughout the summer, your library might offer movie nights. Check to see if you need to register ahead of time. During the movie, the library staff might offer light refreshments. It is a great way to beat the heat and watch a movie with your kids while getting out of the house and trying a free activity.

Join a Book Club
For your older children, consider a book club! Your child reads the book and participates in the book club. A club is a great way to encourage discussion and debates.

Try a Class
Many libraries also offer classes. Some classes are for adults, such as genealogy or learning a second language. There might be classes for your children as well. Local gardeners might have a gardening class for kids, or local experts might bring in wildlife for your kids to see. Check out their events!

Quiet Time
Children need opportunities to practice their quiet voices. Libraries typically have play areas for kids, but parents should encourage their kids to use inside voices while they play. Librarians tend to be forgiving when your child decides to let out a war cry, but your child will get better at being quiet each time you visit.

Beat the Heat
You can only roast outside in the sun for so long each day. A trip to the library involves air conditioning AND fun! Libraries have play spaces, learning computers, tablets, and crafting stations. Your kids will love to spend hours playing at the library, and parents don't have to worry about their child getting a sunburn.
Collection 2019
Sale 70% Off
Title for image