7 Ways to Teach Calligraphy to Your Kids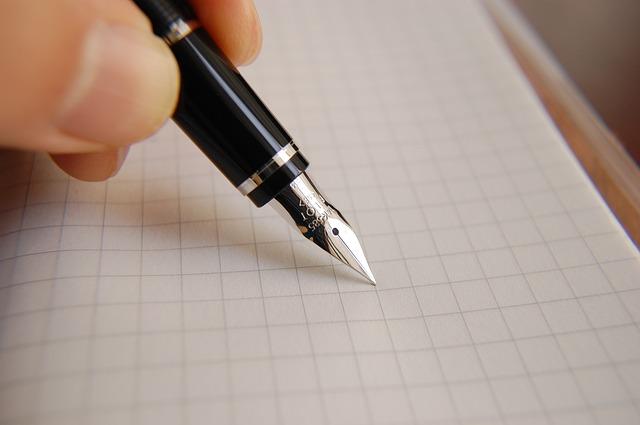 Kids love to be creative, and calligraphy is a great thing to try for your older kids. Calligraphy might not be your first thought when you decide to be creative together, but it does help to practice handwriting in a fun and creative way.
Did you know that some schools and districts in the United States are phasing out teaching cursive to students? That's a shame, so you can give them a head start by teaching them calligraphy.
For parents and teachers alike, calligraphy can help you as well! Take the time to use calligraphy to write a beautiful 'Thank You' letter. You might be surprised how much you enjoy it.
Before you get started with your kids, make sure they understand the letter formation. You can use flashcards to go over the letters if you're starting with a younger child, but try not to start too young. They do need to have some basic penmanship skills. 
Ready to get started? 
7 Ways to Teach Calligraphy to Your Kids
1. Use Tracing Aids At First 
Sometimes, it's best to start with a bit of help. You can use a coloring placemat for younger kids to help better their handgrip on pens and pencils. Using a traceable placemat also helps remind your child how to shape letters correctly, which is a necessary skill in calligraphy. 
Another idea is to put tracing paper over the top of calligraphy works and letting your child trace. You can purchase packs of tracing paper to give your child ample opportunity. 
2. Let Them Use a Calligraphy Pen Freely
You don't have to lead your child into practicing calligraphy immediately. Calligraphy pens are a bit different than standard pens, so spend a day or so just getting used to how these pens work and write.
Give your child free reign over sheets of paper. They can draw or write whatever comes to mind. You can put out examples of calligraphy for them to try and copy for free practice. 
3. Try Some Calligraphy Worksheets
Did you know that you can download and print calligraphy worksheets at home? They can cost a few dollars, but you can print as many copies as need, making it perfect to practice. 
These worksheets help show your child different ways to form the letters and combine them together. They can be invaluable and affordable! 
4. Watch Calligraphy Videos
Let's be honest; you can find videos about anything online nowadays. That makes learning any skill that you desire to learn or teach much easier.
YouTube has dozens of videos about calligraphy for kids. These videos give detailed instructions on how to form the letters and everything your child needs to know. If you don't know calligraphy but want to learn together, videos are often the way to go. 
5. Grab Some Calligraphy Books
There are so many great calligraphy books, which shows you everything that you need to help instruct your child. Here are some of the best-rated ones!
6. Find a Local Calligraphy Class
Your local art studio might offer calligraphy classes, or you can check with your local community college. Independent art studios might have classes as well. It's an excellent idea if you have never tried calligraphy and don't feel confident teaching your child the skill.
7. Practice, Practice, Practice! 
 When you spend time teaching calligraphy to your kids, you'll quickly see that they cannot practice too much. It might not come naturally to you or your kids, and that means practicing is the best thing for your kids. 
Have you tried calligraphy for kids yet? 
Collection 2019
Sale 70% Off
Title for image